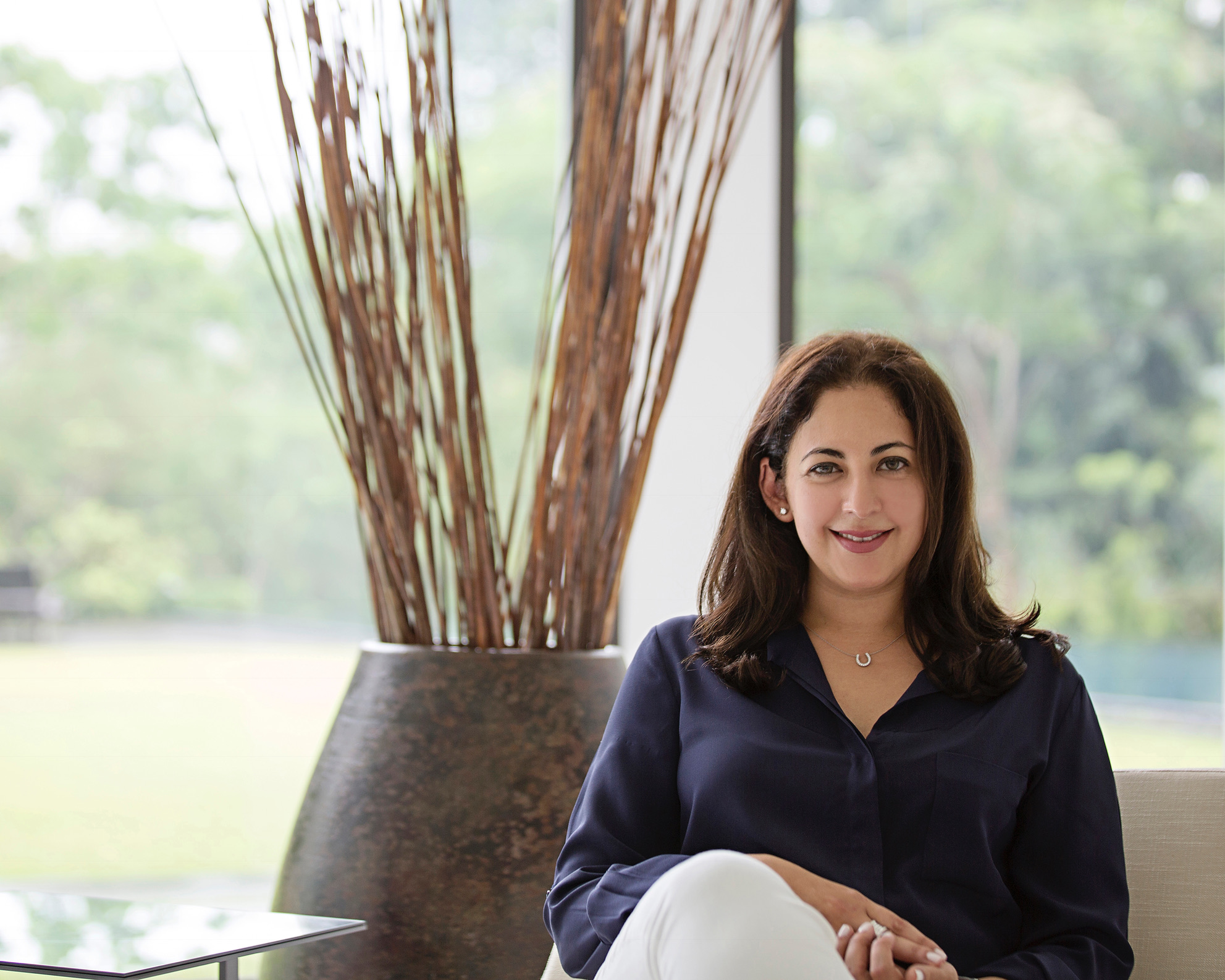 My name is Aamena Ahmad...
And I want to share my journey with you. I was born and educated in the UK, but have lived in a number of countries. For most of my adult life I have lived in London, Hong Kong and Singapore. I grew up focused on my health and well-being but sometime after my second child (I now have four!), I lost my energy and drive. For years after, I struggled to keep up with my work and family responsibilities. I felt fatigued, drained and was often unwell – a combination of allergies, digestive problems and low immunity brought my energy levels to new lows. At one point in time, I was on antibiotics for what seemed like a non-stop six-month stretch. My attempts at a rigorous exercise regimen made me lose weight for periods of time only for me to put it back on. Diets came and went and my frustration grew. A few years ago, I decided enough was enough and I researched holistic and balanced living. I earned my certification from the Institute of Integrative Nutrition and started my personal journey of improvement and healthy living. Now I want to share it with you.
Having spent a lifetime on health and well-being related issues, I have three core beliefs:
 
1. Each one of us is unique.
Our problems may be similar, but our solutions are different. While there are no easy answers, at some level each of us understands our body. My job is to help you create a framework for analysing what works for your body, your mind and your soul.
 
2. You can absolutely create the life you love.
Too often, we feel that we can't achieve the life we want because of our circumstances. I will help you bring clarity to your life so that you can make the right decisions.
 
3. You can do it sensibly and sustainably.
Balance is the most important element of a healthy and holistic lifestyle. I will work with you to figure out YOUR right balance.
 
My approach is scientific, but the application of the science is based on an understanding of the person and their emotional issues. For example, if you are constantly exhausted, sick, overweight; if you have low immunity or allergies or are suffering from stress and career issues, call me. I can work with you in a personalized session or in a small group – whatever you prefer.